Authors House Created from a Creepy Castle
Authors House: is this the Wall Dracula Crawled Down?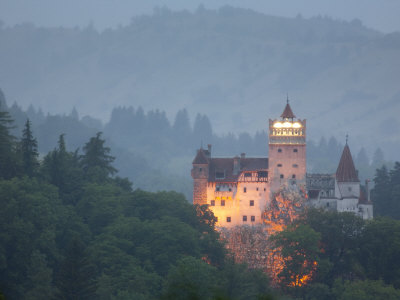 Authors House: Jonathan Harker Stayed Overnight. Would You?
This Friday will be Friday the 13th. I started a theme yesterday by featuring creepy
authors houses
. I started with the Psycho authors house, made famous by Alfred Hitchcock.
Today I feature possibly the most famous creepy authors house of them all - Castle Dracula. It's interesting to note that Castle Dracula's real name is Bran Castle. Not far away from the author's name who made Dracula and this authors house famous, Bram Stoker. I have posted about Bram Stoker's
authors house
already in the Authors Houses blog as well.
I would love to write a horror story. The book I am writing in the office of my authors house at the moment is not really horror, but more of a gore fest. I think true horror stories do not relly on blood and guts, but create fear in the reader through suggestion and conjuring up images of scary authors houses like the Psycho House, Castle Dracula and other haunting homes I will future through this week.
Well, if I am going to write a children's book for my son, then a horror story, I need to this manuscript into
Authorhouse
as soon as I can!