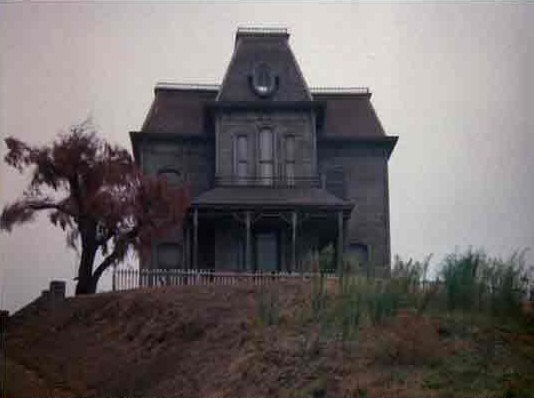 Authors Houses: The Psycho House at Dusk
Authors Houses: The Psycho House in Daylight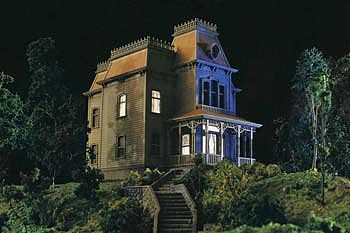 Authors Houses: The Psycho House at Night
Today I feature an iconic house from the movies. I have already posted about
Amityville, the House on the Hill
. I am sure you are all familar with this house too. My mum told me that when Alfred Hitchcock's Psycho, starring Anthony Perkins, came out at the cinema, ladies were fainting in the audience because it was so scary. What I didn't realize is that Hitchcock based his movie on a book of the same name by Rocbert Bloch. So the Psycho House is truly an
authors house
.
I have actually seen this
authors house
. I went on a tour at Universal Studios many years ago. I must say it is one creepy
authors house.
The reason I included the 3 pics above of the the authors house in daylight, the authors house at dusk and the authors house at night is because I wanted to show that it is a creepy
authors house
regardless of the time of day.
Anyway, it inspired me because I have a unique authors house as a feature in my book. Well it is more of an authors building than an
authors house
, but the concept is similar. Wouldn't it be amazing if my book's authors house (or authors building) was immortalized by a famous movie director. I guess it would Quentin Tarantino today, in Hitcock's stead.
Well, I'm going to get back into my book. I was able to get a bit done over the long weekend, so I am closer to finishing my manuscript and getting it off to
Authorhouse
for publishing. I think I am going to send a copy to Quentin Tarantino when it's released and see if I can get my authors house in the movies!